VYTAUTAS. Organically pure. Harmony in composition, perfectly balanced by nature. Intense mineral content. Renewing body and mind.
Extracted and sealed at source in Birštonas for more than 90 years, VYTAUTAS celebrates its heritage as Lithuania's most famous source of natural minerals. Enjoyed the world over, its superior chemical composition and unmatched ionic essential mineral content make VYTAUTAS the beverage of choice for sportspeople, hard work, outdoor lifestyle, the elderly, good food, everyday vitality, and combating stress. Drink all-natural VYTAUTAS with purpose.
VYTAUTAS is captured and sealed using the most stringent modern quality-assured processes. So you receive it just as it is found in nature. Drawn from ancient mineral-rich strata deep in the earth, with no dilution, mixing, filtering or other processing. No tricks. This is serious support for a healthy lifestyle, helping you to function at your best.
Undiluted. Unfiltered. Unsweetened
Proper fluid balance
Nerve transmission
Muscle contraction
Healthy bones and teeth
Muscle contraction and relaxation
Nerve functioning
Blood clotting
Blood pressure regulation
Immune system health
Proper fluid balance
Nerve transmission
Muscle contraction
Calcium absorption and metabolism
Protein production
Muscle contraction
Nerve transmission
Immune system health
Proper fluid balance
Stomach acid
Body pH Balance
Digestion
Healthy teeth
Involved in biosynthesis of
essential body compounds
WELSHPOOL WA 6106, Australia
For wholesale and distribution enquiries, please contact our sales office directly from Monday to Friday 8am - 5pm AWST.
What is Vytautas?
---
A unique, extremely rich natural source of complex ionic minerals and electrolytes, perfectly matched to your body and mind.
---
Where does Vytautas come from?
---
Straight out of the earth! From the largest protected regional park in Lithuania, near the little resort town of Birštonas.
---
What's so special about Vytautas?
---
The power of VYTAUTAS lies in the richness of its ionic mineral content, straight from nature. A natural gift for your body and mind.
---
What does Vytautas taste like?
---
VYTAUTAS is many things! See what others have said...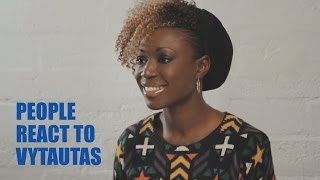 ---
When can I drink Vytautas?
---
Anytime you need a mineral boost! After exercise, food or coffee, in a keto diet, going out, while studying, working outdoors...the list is long. VYTAUTAS supports body, mind and good health in so many ways.
---
---